I'm so sorry for the lack of updates, it's amazing how much stuff has to be done in such a short period.
Here's the Kaeden update:
Growing a bushel. He learned how to flush the toilet this week, and is working on learning the word "no". My gosh, this kid loves to go for the dog food. He seems to take things in stride on some days, but others he is just so upset. A combo of teething, not having any toys, and living in a 300 sq ft area; I'm sure. Here is a pic I just took, sorry it's sideways I don't feel like changing it.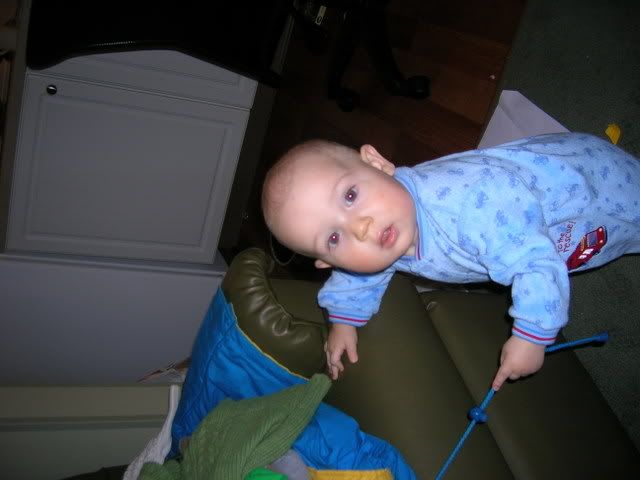 Here's the Chad and I update:
We are fine. In fact, we really love what we have seen so far. It's beautiful up here. The air is really dry here, so it doesn't seem as cold but its doing a number on my skin.
Here's the housing situation:
Everything was accepted.
We were supposed to take early occupancy Saturday, but some paper work on the new construction wasn't finished so we have to wait until Wednesday. We will probably stay with our friends on base for a couple days so that we can actually cook a good meal or two and not be in a hotel for once in a month. We had the walkthrough today for the house, so everything seems peachy.

We saw moose today. In fact I took this pic while we were stopped at a red light. Crazy huh?




I am thinking of getting a vanity plate for my car since they are all the same price here....any one have any suggestions???